Upon Your Arrival
Mar,20 2015
According to the EXIT AND ENTRY ADMINISTRATION LAW of P.R.China, foreigners should register their living address in China within 24 hours on arrival.
1. Go to school by yourself from the airport or the station
2. Register on Campus and paid fees
( tuition fee, accommodation fee, book fee, insurance fee and other fees by the university)
3. Check in school Accommodation
4.Finish 24-hour accommodation registration ( at local police station)
5.Do physical examination (at local entry-exit inspection and quarantine bureau)
6. Apply residence permit in 30 days after you arrival in China (at Local Exit and Entry Administration)
7. Open Chinese Bank Card and SIM Card
8. Get familiar with school campus and settle down
Land in China
After you land on the airport, you should first go through the following procedures before heading for your school:
When you get out of the airport, you can take a taxi or a shuttle bus to your school. Taxis are metered in China and they cost 40US cents per kilometer on average in China's big cities like Beijing, Shanghai and Guangzhou. It is not customary to tip drivers in China. As for airport shuttle bus, you should make sure if it is available and which line(s) you should take. Actually Transportation Guide on SICAS provides you comprehensive information about how to get to your university easily. Besides, in cities like Beijing and Shanghai, you can also take high-speed trains.

SICAS Reminder:

1. If the taxi is not metered, you'd better not take it. For it maybe a black-cab (not licensed), the driver of which may overcharges you.
2. You can download a map on Google of the school you are heading for and show it to the taxi driver.
3. If you arrive at night, you are suggested to book a hotel before departure. The university will not provide the register service at night, before which the superintendant of the school will not let you in.
4. If you have booked the SICAS pickup service, you had better look for us after going though the security check, SICAS service team will wait an hour before your plane land with a board reading your name and your school name and about two hours after the arrival of your plane. So if your flight or luggage are delayed, please inform the service staff ahead of time so that we will wait for you.


Enrolment and Registration

After you arrive in the school campus, you should:

1st. Register in Chinese University

2nd. Register the Temporary Residence in the local authorities.


SICAS Reminder:
1. School payment system only accept RMB, or just accept payment by alipay or wechat you should change your USD to RMB first in the bank, open a bank card and open RMB payment service. USD can only be exchanged for RMB at the Bank of China with bank card.
2. If you transfer the money in previous in your home country, when you arrived in China the money is not received, in this situation, you may not finish campus registration in one day and can not live in school accommodation.
3. If you arrived in mid night or weekends, or arrived too early before school registration day, usually you can not check in school accommodation at , and you have to drag your luggage find a hotel that can accept foreigners and wait for school daytime or working days.

Get a Residence Permit
It is not your visa but your residence permit that gives you the right to live in China. Upon arrival in China, you have 30 days to obtain your residence permit.

Your initial visa grants you the right to enter China for a specific purpose, but expires after a few months. If you wish to stay longer in China, you will need to apply for a residence permit which works like a multiple-entry visa, allowing you to leave the country and return without an additional visa as long as the permit remains valid (even if your original visa has expired).




Accommodation on/off Campus

Provided that you have booked the accommodation on campus, when the service staffs of SICAS pick you up at the airport, they will directly lead you to dormitory, and if you are not satisfied with the room, you can ask for a change.

Though the majority of Chinese universities may offer you the right to choose where to live-off campus, we strongly suggest that you live on campus in the first year of your coming into China.

SICAS Reminder:
Most of the international students' dormitories in schools are very tight and need to be booked in advance or rented out of school by your self
You may encounter culture shock when you live in China. It is inevitable but don't worry. You will soon get used to living in China. Most foreigners quickly come to embrace the quirkiness of life in China and fall in love with the very things that are most frustrating in the first place. Please remember to turn to SICAS for help for we are always here for you. And we appreciate the chance to listen to and share your experiences in China.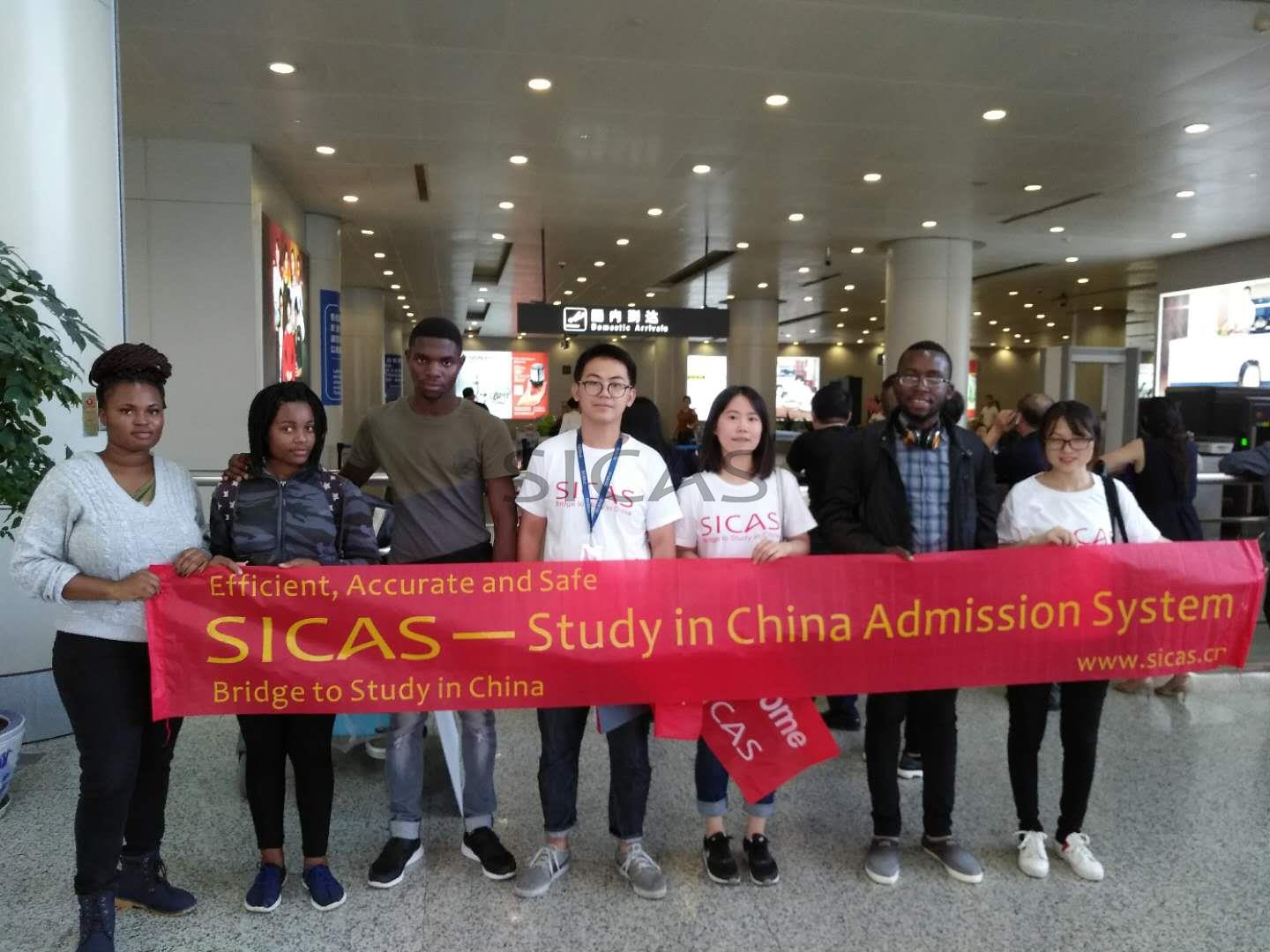 SICAS After Arrival service have started from 2013. In the past 10 years SICAS care team members have gained enough experience to solve many kinds of different problems, such as rent houses in the peak time for renting house in China, accompany and guide you to finish campus registration smoothly. SICAS care team members in more than 80+Chinese cities knows well how to communicate with school teachers, doctors, policeman, and can help you deal with thorny problems in time.
Studying overseas can be a big step since this is the first time that you ever have to stay away from your family. However, SICAS Care team does everything they can to ensure you feel quickly at home. SICAS is not only a place to guide you in whatever you need, it is also a friend that support you.
Campus Registration Pass Guarantee
Medical Check Pass Guarantee
Police Registration & Residence Permit

Open Bank Card &SIM card Guarantee

Get around the campus& accompany Shopping
Registration Postpone Guarantee

New Students Orientation Week
Pre-departure Training

SICAS offers you Online Pre-departure Training to keep you informed on how to prepare before your departure.
How to prepare your luggage and make a travel plan; How to book the safest and fastest airline with the lowest price; How to do the transit abroad in China;

How to reply to the immigration officer and custom officer when you enter China to avoid unnecessary problem;

What is the legal procedure when you reach China; And Campus; What must you do immediately.
Dorm Arrangement Guarantee

Although dorm on campus of each university is always limited, SICAS will arrange it if you need it.
SICAS will help you rent an apartment in a safe district near your campus if you need it.

SICAS also helps you to check and sign the Apartment Renting Agreement between you and your Landlord to avoid any renting problems in the future, and make sure all the items will be right within the define of the Law of Chinese Central Government & Local Government, and also the regulation of Universities and Police Station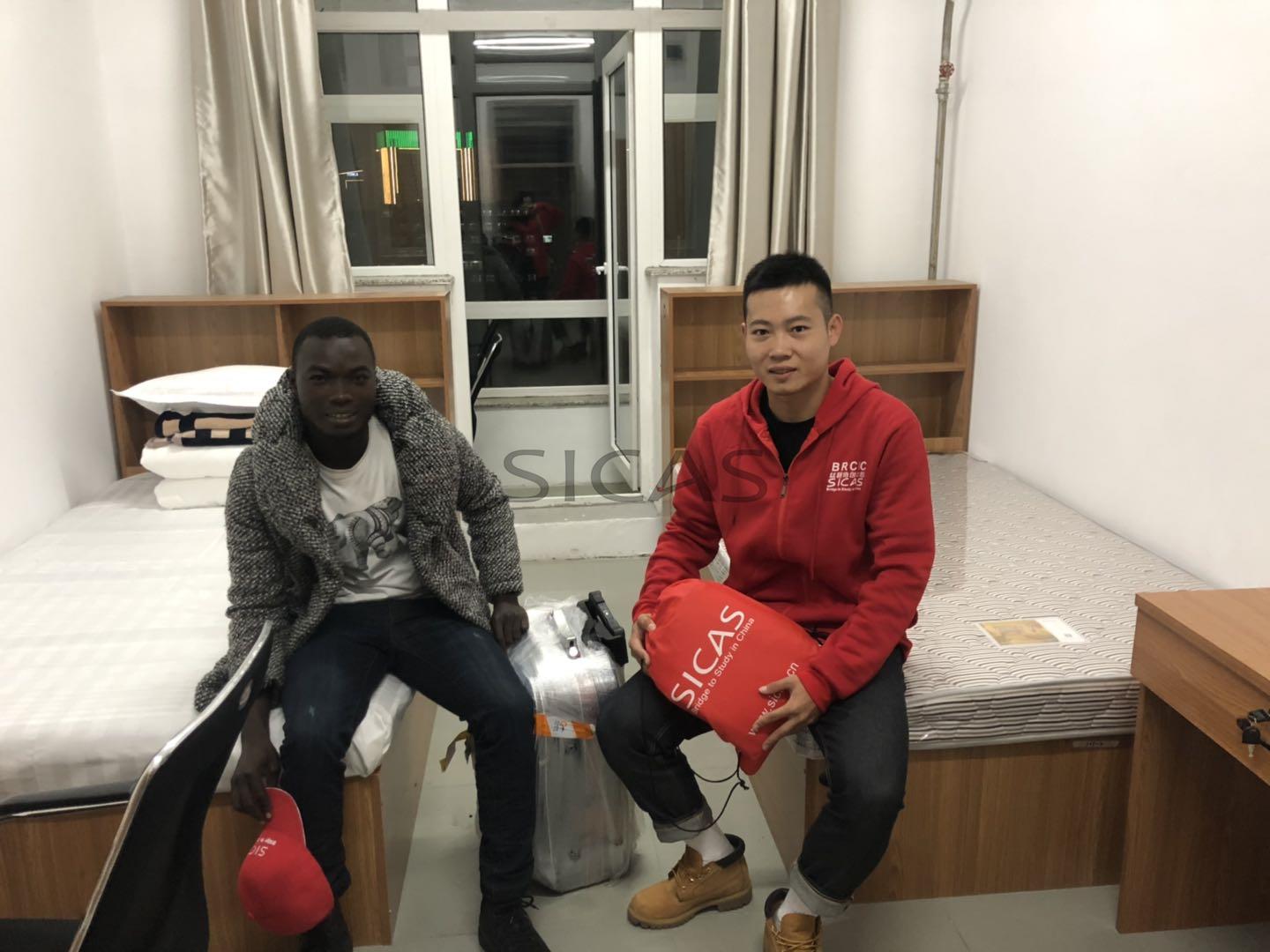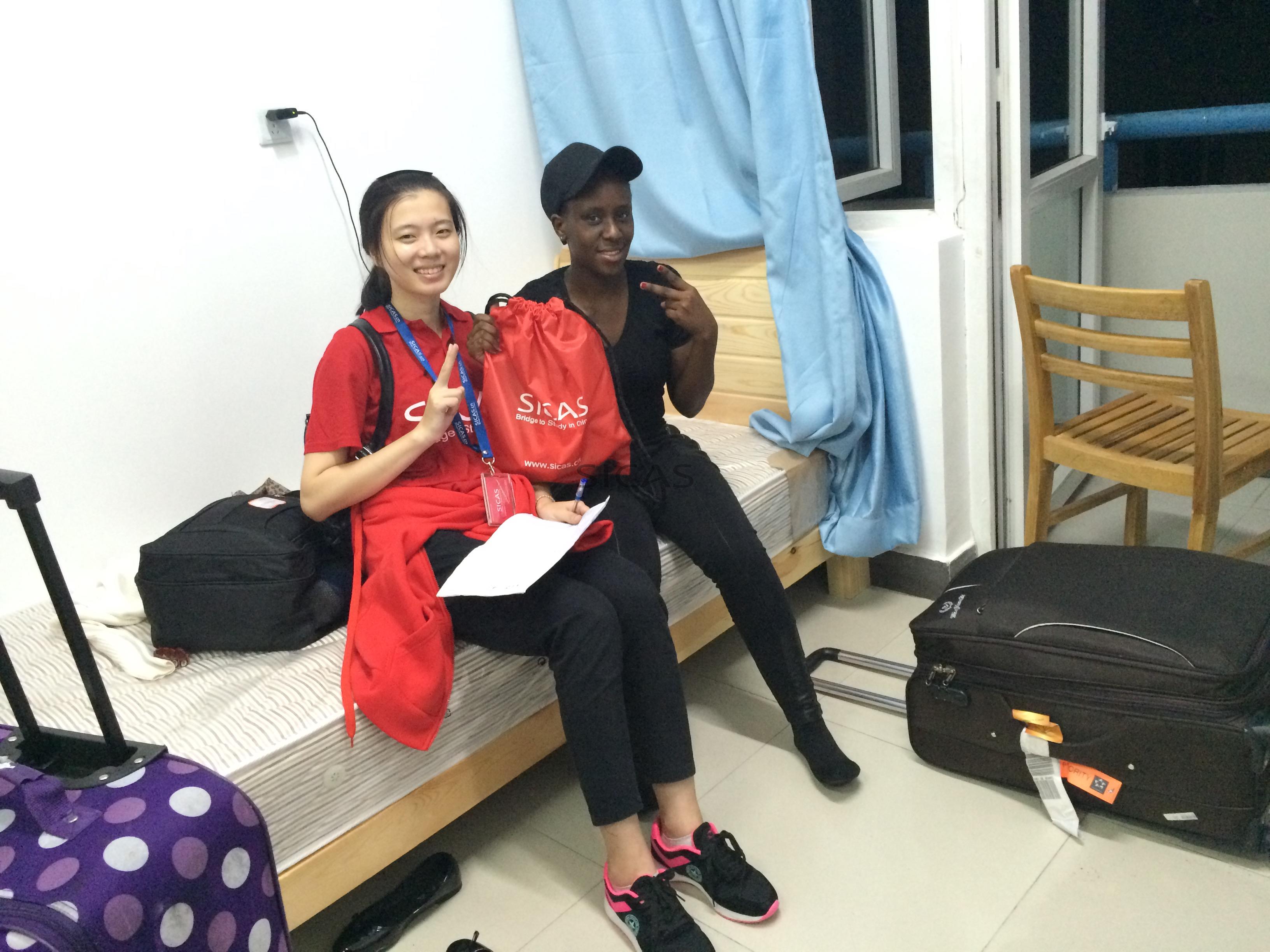 24/7 Safe Airport Pick Up Guarantee
With this service, SICAS service team members will pick you up at any time, even at mid-night in China and then send airport pick-up pictures immediately to your parents in your home-country via email or short message on the very minute of your' safe arrival in China. Most of the time, the drivers are English speakers.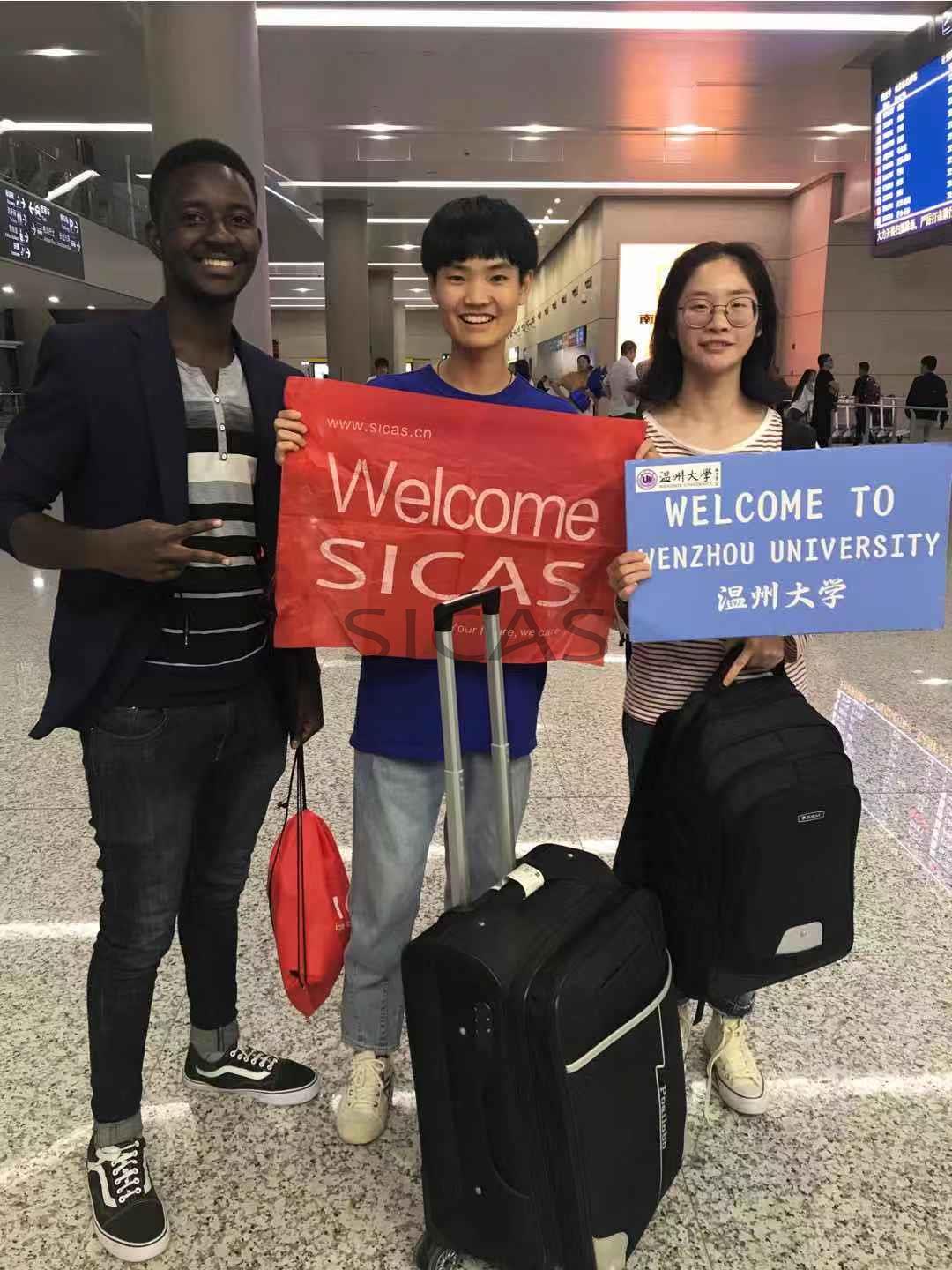 Campus Registration Pass Guarantee
SICAS Student Service Team Member will bring you to the regarding offices to do the Registration according to each university's registration procedure.

SICAS will also make sure your registration will be accepted by university, and there will not be any troubles.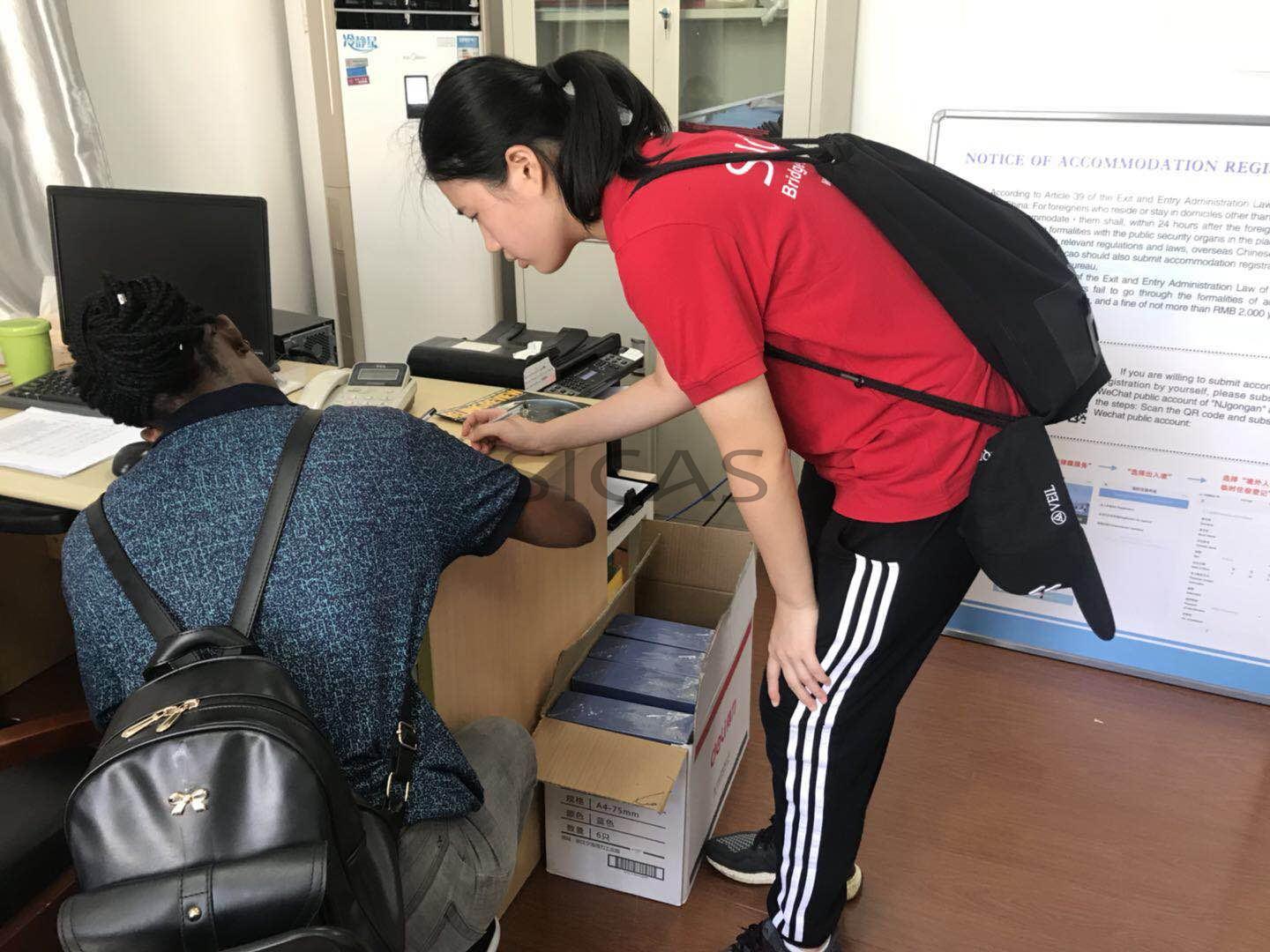 Medical Check Pass Guarantee
This is compulsory and requested by China Immigration and Police Station for Resident Permit. SICAS will help you do it at the right time to avoid unnecessary penalties and make sure you can successfully pass the check.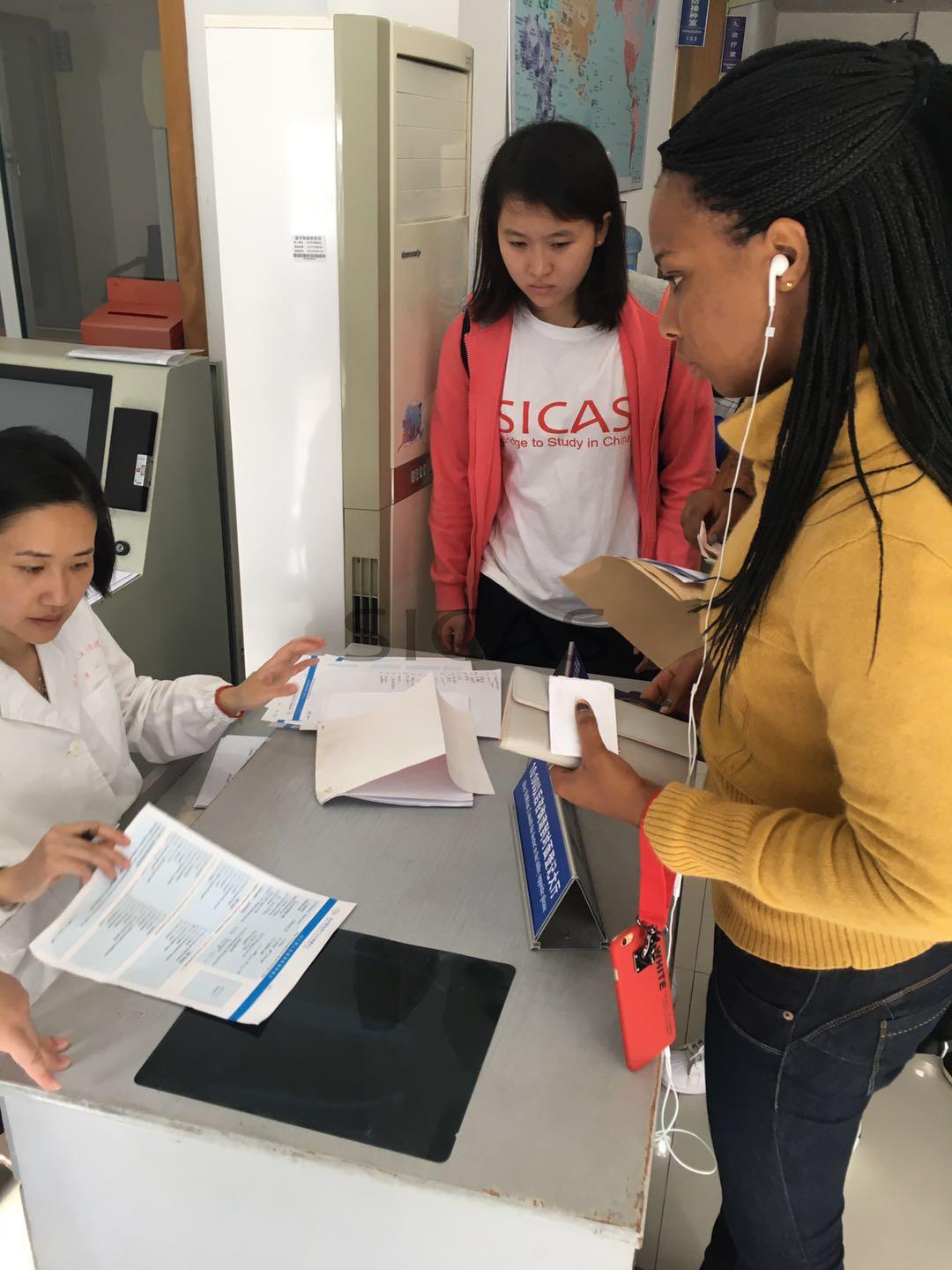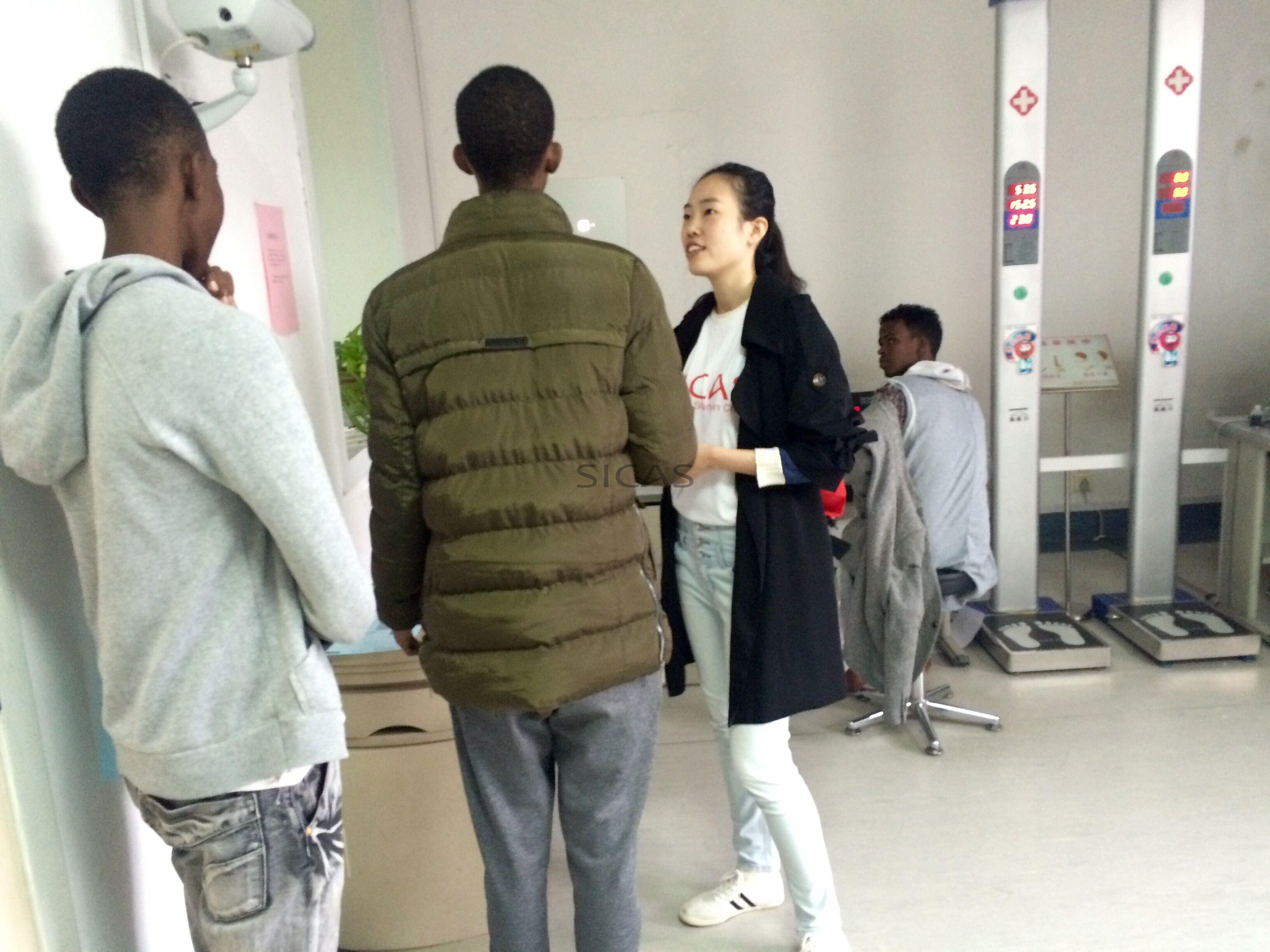 Accompany Police Registration & Resident permit
Applying for resident permit is an important part of the check-in process for international students once they arrive in China.
You would probably have a hard time going through this process as you may not be able to understand what you need to do for each step if you can't speak Chinese. However, accompanied by SICAS Care team, things become incredibly easier for you. The spirit to serve guide the action of everyone in SICAS Care team. We work together cooperatively to ensure that your resident permit application are completed in an efficient and secure way. SICAS makes sure that each student will complete Police Registration within the time duration defined by the law and also get the legal Residence Permit to study in China every year during their study in China. Both are compulsory for a foreigner's legal stay in China, and requested by China Immigration and Police Station.
Registration Postpone Guarantee
It happens occasionally that students are denied visa because registration deadline on their JW202 is due or almost due. In order to avoid wasting money and time to apply for next intake, SICAS helps you get registration postpone letter from the school you applied for to enable you get visa smoothly.
All in all, SICAS " One for One Service Package" is more flexible, personally-tailored and less expensive compared with SICAS " Plus Service Package". Applicants can choose one or several items from all services listed above to meet their needs for application.
Open Bank Card &SIM card Guarantee
SICAS student care team member will accompany you to open Chinese Bank Card &SIM card, to make sure that you can use buy things conveniently and communicate with your family smoothly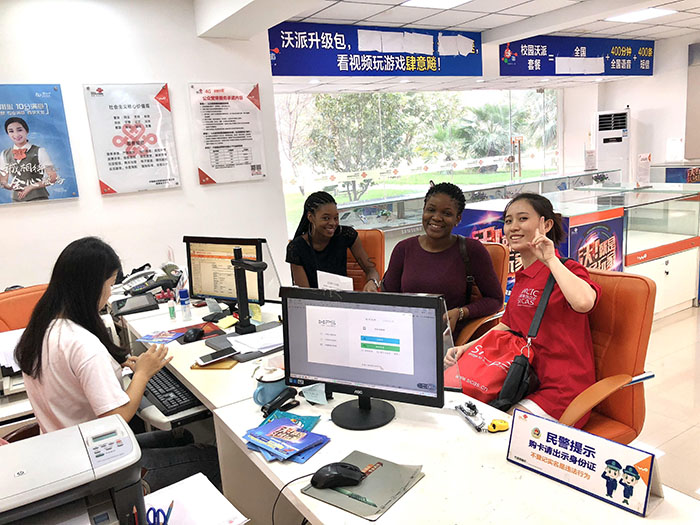 Get around the campus &accompany Shopping
The dormitory of the school only provides beds and cabinets. You should buy your own bedding and necessities. SICAS student care team member will accompany you to the local supermarket and they will also show you around campus like Canteen, library to help you quickly adapt to school life. They will also guide you how to use China App like wechat, alipay, how to order takeway according to your needs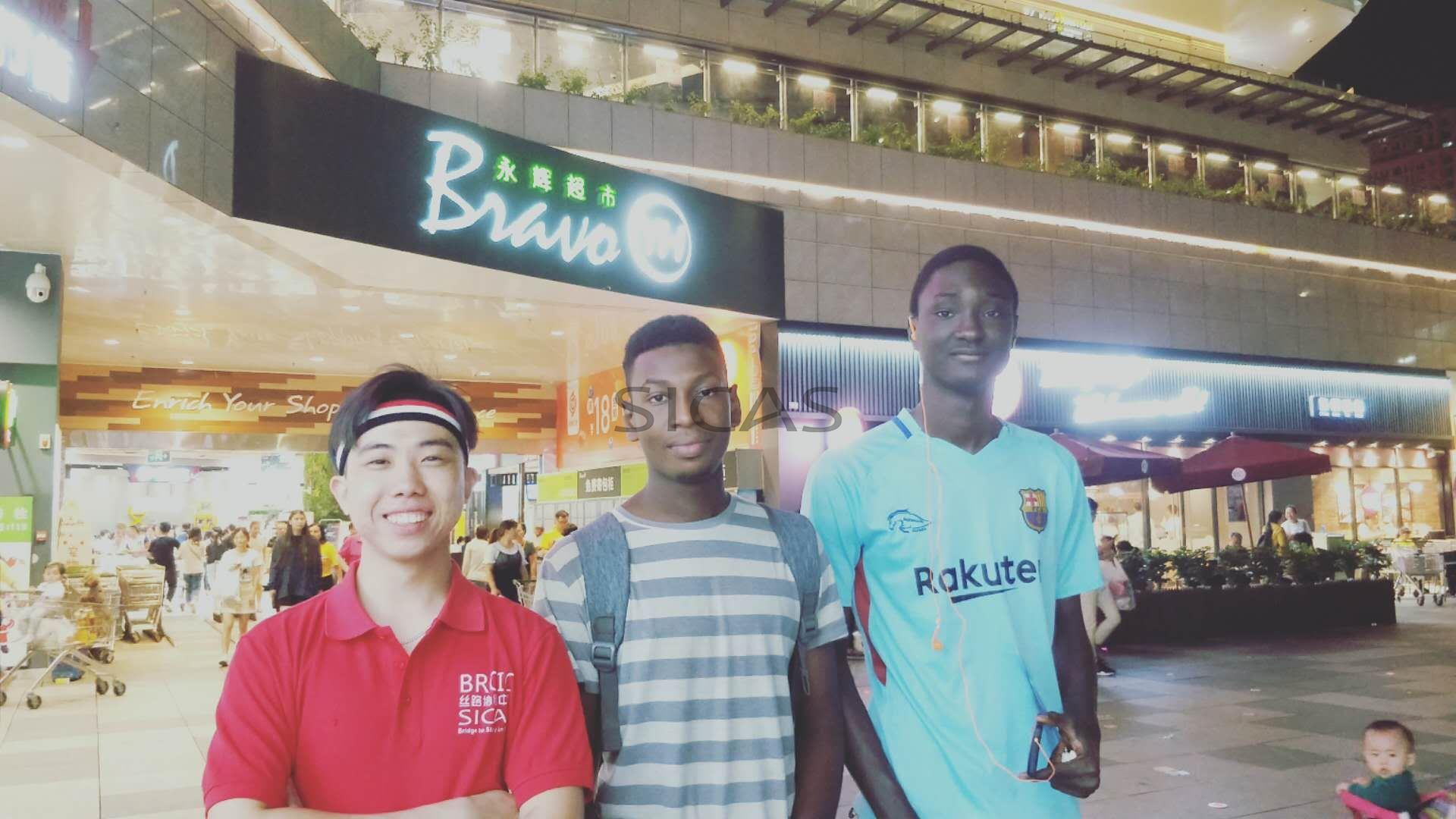 New Students Orientation Week
For the first week, SICAS arrange specific SICAS Student Service Team Member to take care of you whole week, 24/7. You will be assisted in shopping, banking, booking tickets and hotel, linking with all professional Departments, finding religious venues, etc. SICAS Student Service Team Members are fluent in English, Chinese and full of experience to handle any emergent issue for you.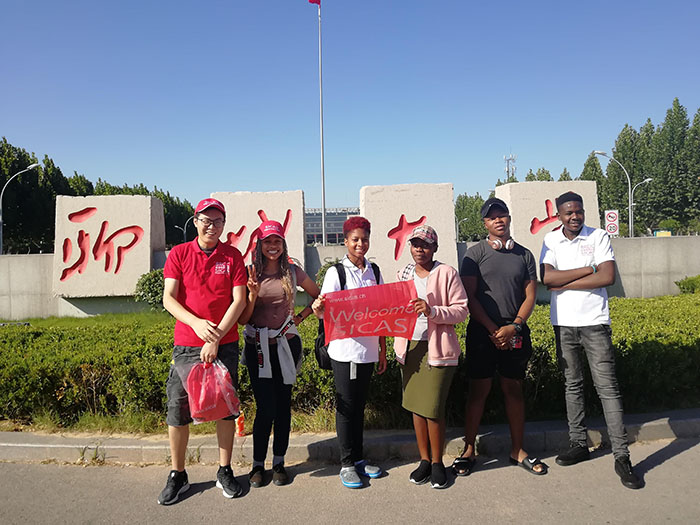 Any questions concerning the registration please email us through service@sicas.cn or contact Tel/Wechat/Whatsapp: +86-15318861816