SICAS One-stop Service Guarantee
SICAS offers one-stop service with the following guarantee for all the international students who apply through SICAS to study in China.

1. 24/7 consultation, one day response!
2. Three-step online application, success or money back!
3. Admission Tracking, Admission delivery, and Accommodation Booking, all in "My SICAS" Account!
4. The most economic Green Channel to Study in China's Universities in the world!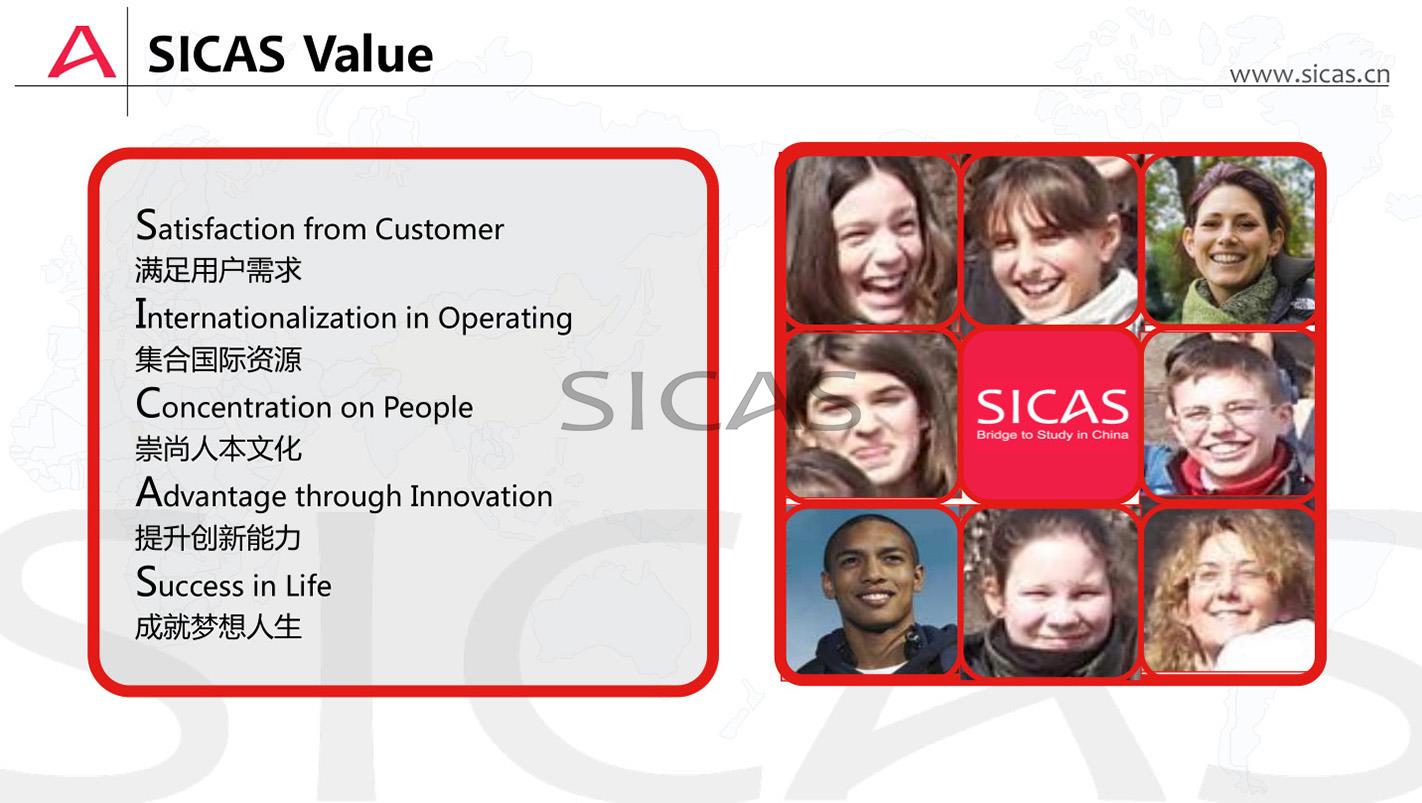 E--Efficient
A--Accurate
S--Safe


Efficient: complete online application in an easy three-step process; only a few minutes, you can be accessible to leading universities in China.

Accurate: be exposed to an abundance of information which is true, reliable and up-to-date; SICAS is a Chinese university ' GOOGLE '.

Safe: no need to worry authenticity: we've been officially authorized by more than 300 first-rate universities in China, embracing more in the near future.




Our tenet is to:


be reliable and accessible, gaining popularity globally

be advanced in offering accurate and up-to-date admission information and advice

be professional and customer-focused to keep customer loyalty and attract new customers
To comply with this we will:
expose our customers to a colossal online admission database full of accurate and dependable information

offer timely and efficient assistance for our customers

post regular admission updates

respond to comments from customers in a predictable, timely way

make constant adjustments to improve our services under the help of your interaction
You can easily get the most useful information for free on our website:
SICAS ( Study in China Admission System) Welcomes you all to apply to study in universities in China.
Email:service@sicas.cn
Tel/ Wechat/ Whatsapp: + 86-15318861816