Authorization From Embassies
As a service provider, SICAS has a broad cooperation with a wide range of countries all over the world. Until now, SICAS has been authorized by more than 100 countries and embassies in China and the number is still growing every day.
Since we were established on the basis of the invitations and authorizations of countries all over the world, they usually give priority to applications sent through our platform and offer the convenience for students from their countries.
January, 2010: held Chinese Universities International Recruitment Exhibition in Bangladesh. 25 Chinese universities attended this exhibition. The Bangladesh Minister of Education received the general founder of SICAS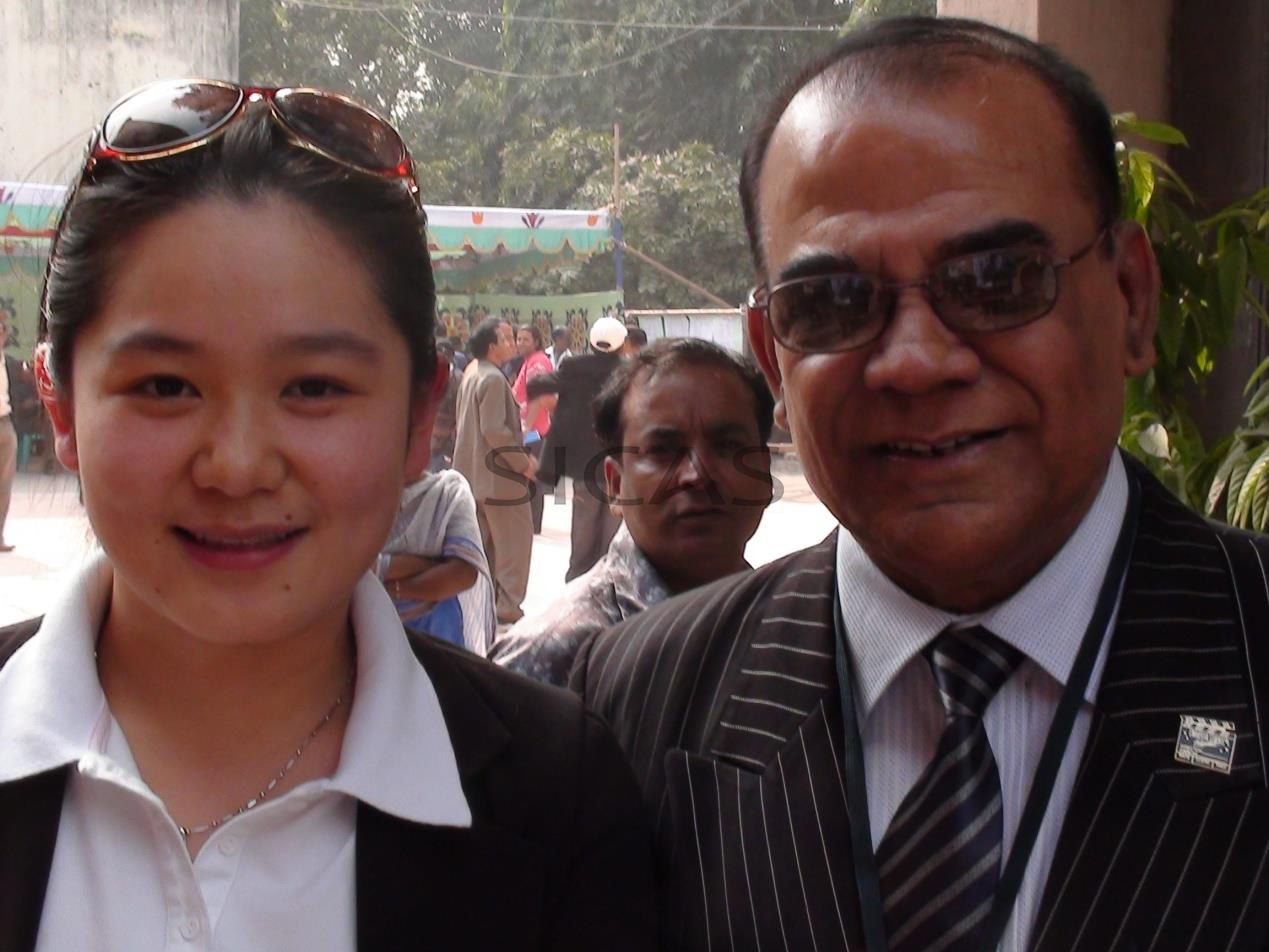 Deputy Minister of Education, Bangladesh (right) and EduChinalink executive Officer Ms Zhang Lu (left)
February, 2010: Invited by the Pakistan Prime minister and the minister of Public Health, together with five Chinese universities visited Pakistan and conducted students' enrollment. The education conselor accompanied through the whole activities.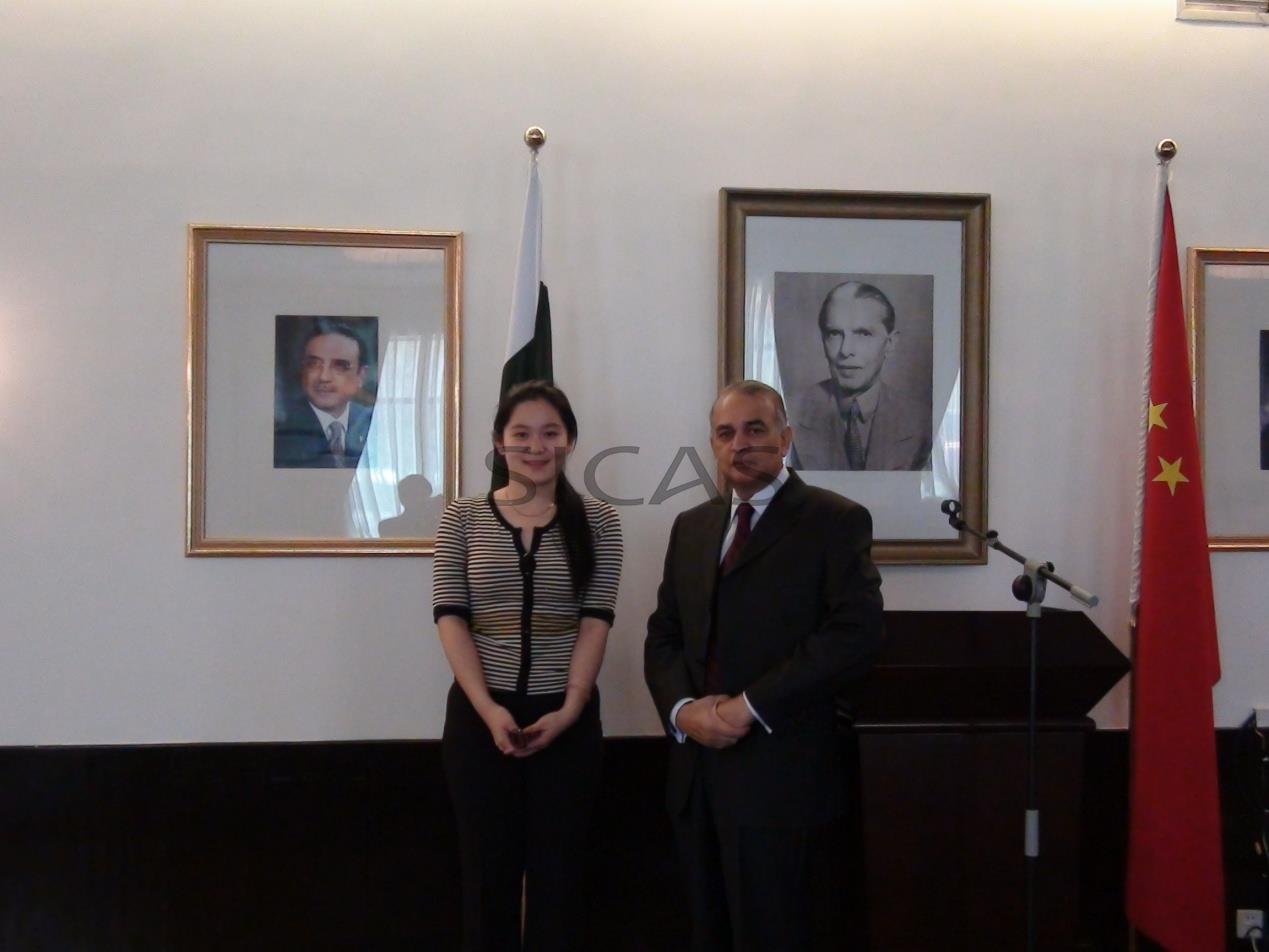 Deputy Minister of Health of Pakistan(right) and EduChinalink executive Officer Ms Zhang Lu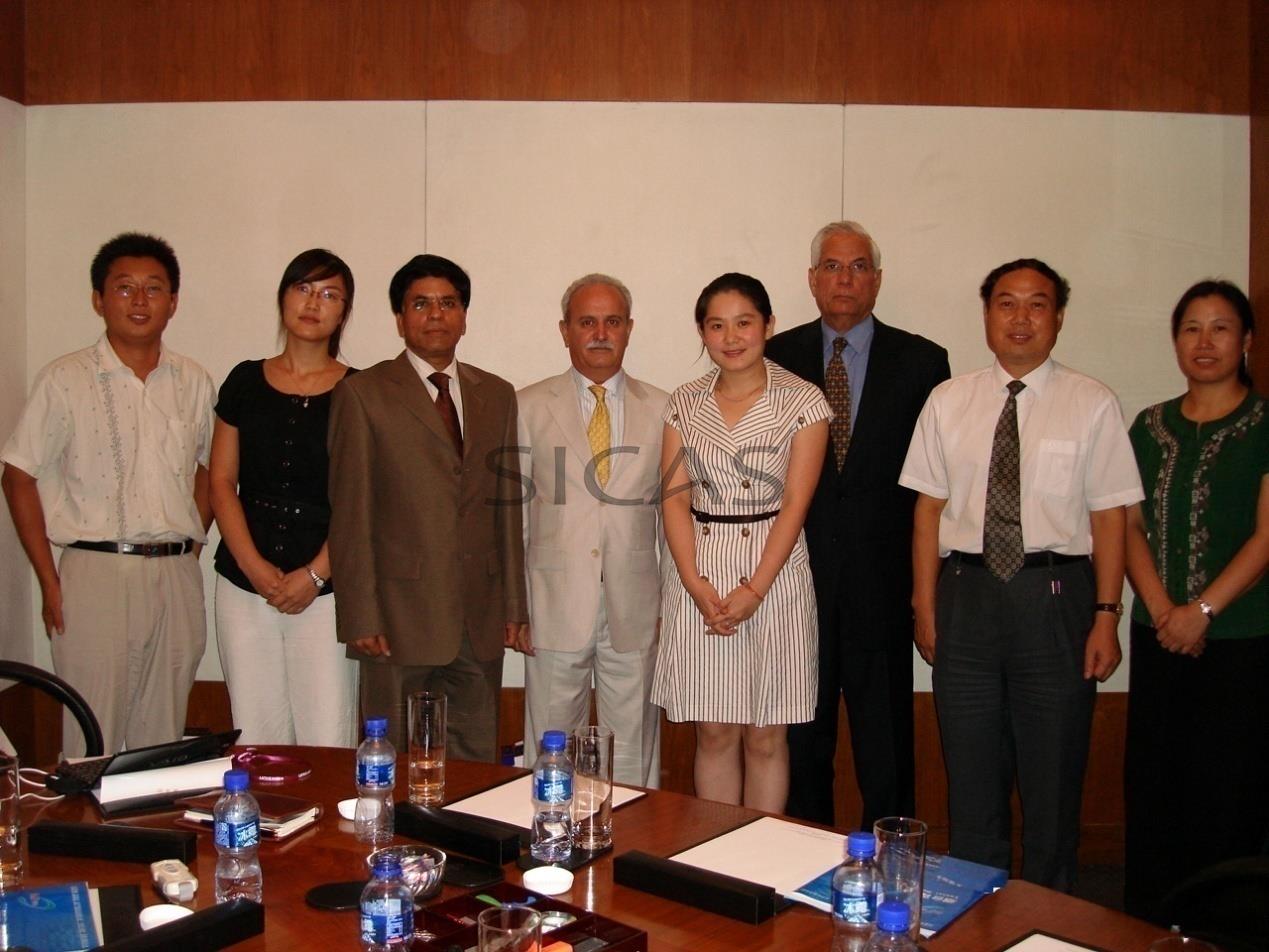 Photo for Pakistan prime minister's special envoy (left), investment minister, Pakistan's ambassador to China (third from right), cultural counsellor (third left) had a cordial meeting with EduChinalink executive Officer Ms Zhang Lu (fourth from right) and her team.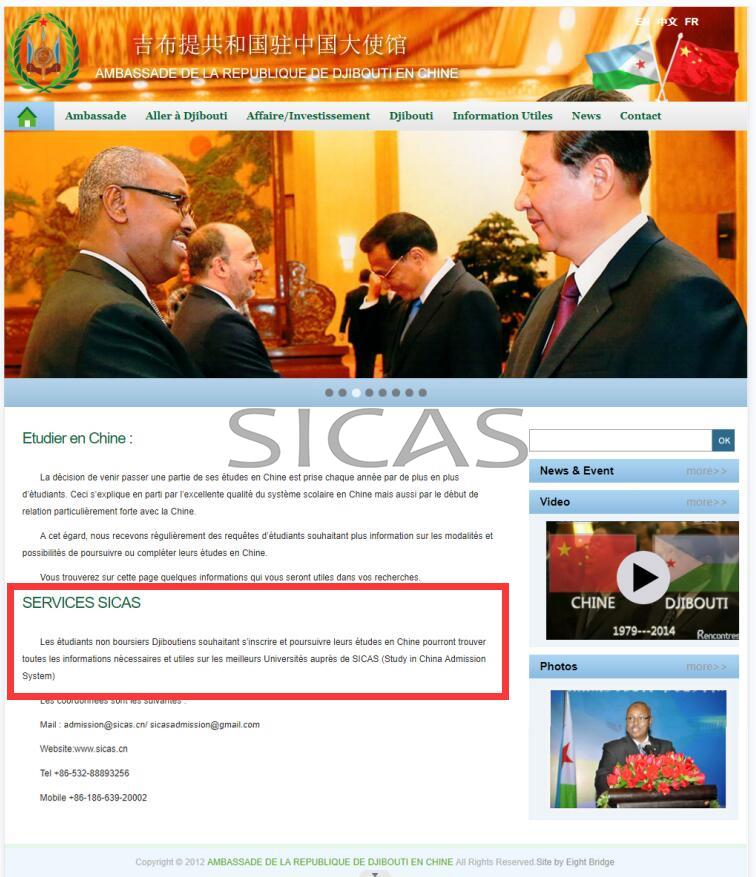 In October 2013, the embassy of Djibouti officially recommended and authorized SICAS as the only application platform for studying in China.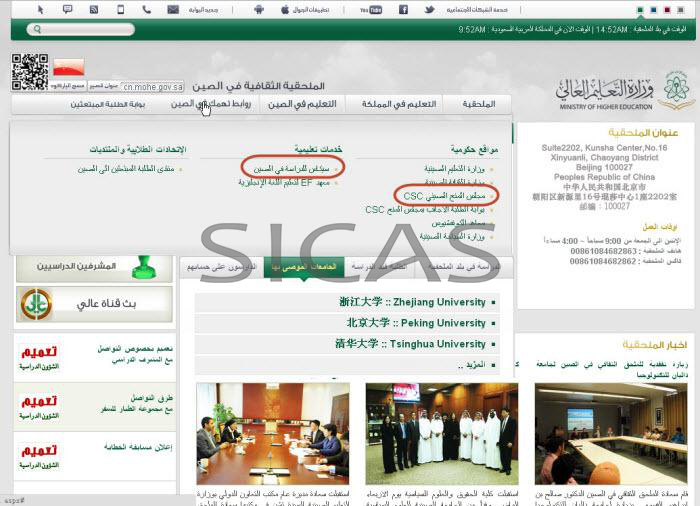 Saudi Arabia`s Ministry of Education has designated SICAS as the recommended platform to help Saudi Arabian students to Study in China.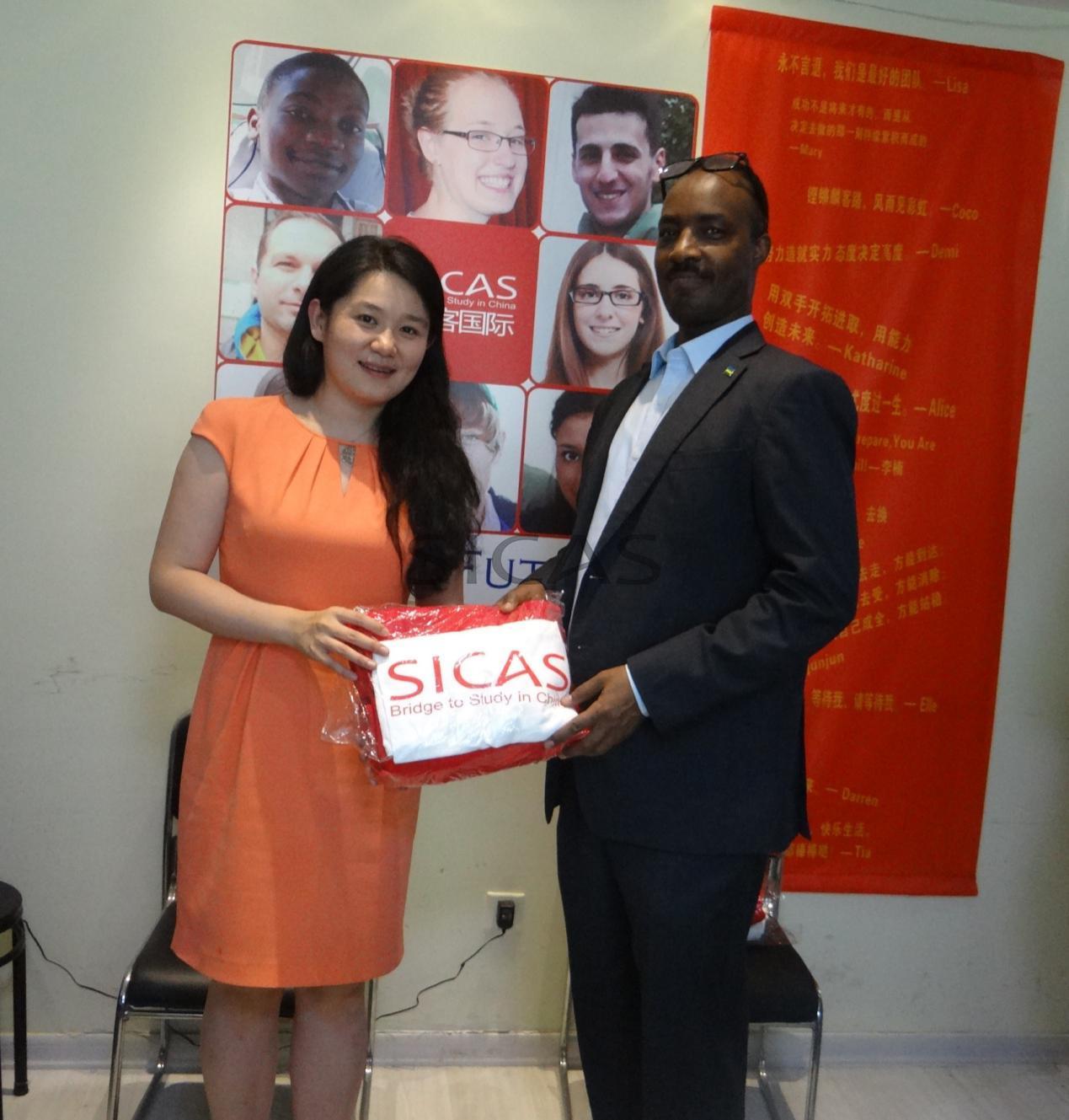 The Ambassador of the Republic of Rwanda, H.E. Mr. Charles KAYONGA, visited SICAS with his wife, daughter and the Commercial Counselor Mr.Virgile RWANYAGATARE from July 6 to July 7,2017.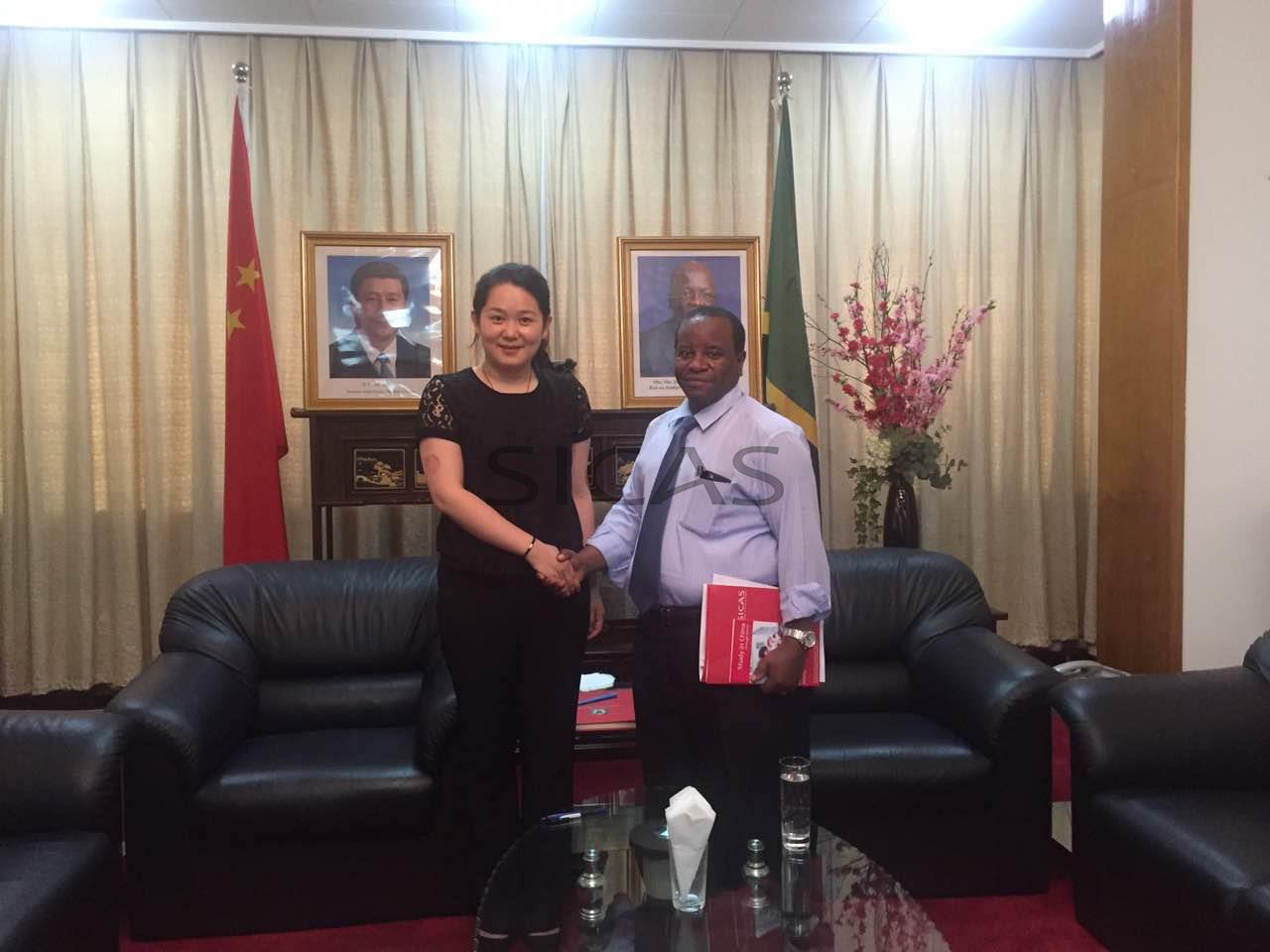 Minister Plenipotentiary of Tanzania meet with SICAS ceo
Here are the Authorization information from different countries: A B C D E F G H I J K L M N O P Q R S T U V W X Y Z
---
---
---
---
---
---
---
---
---
---
---
---
---
---
---
---
Updating…
You can easily get all the most useful information for free on our website:
SICAS ( Study in China Admission System) Welcomes you all to apply to study in universities in China.
Email:service@sicas.cn
Tel/ Wechat/ Whatsapp: + 86-15318861816