Enrolment and Registration
After you arrive in the school campus, you should do :

01 Registration in Chinese University

To register in the school, you should present some necessary documents. Actually these documents needed vary from university to university; here is some that are indispensible to all universities:


Original Admission Letter /Notice

Original JW202 form

Passport

Photocopies of your passport photo page, visa

Passport-sized photos

Fees for tuition and insurance (or a receipt if you've already paid):

Other documents required by the university



02 Temporary Residence Registration in the local authorities


According to the EXIT AND ENTRY ADMINISTRATION LAW of P.R.China, foreigners should register their living address in China within 24 hours on arrival. Here below are some warm tips for you:
1. Please register according to the stipulated REGISTRATION PERIOD on your admission letter. If you arrive earlier, school will not provide accommodation. Make sure to take your passport to the local Police Station to register your address within 24 hours after arrival.
2. If you arrive in China before registration time, your first stop might be a hotel in China, please register with your passport at hotel reception. Or some might choose to stay at a friend place, do not forget to take your passport to the Police Station to register your address. All should register again with passport at Police Station within 24 hours after you go to school.
3. Students who fail to register on time will be imposed with a fine no more than 2,000 RMB according to the Law: EXIT AND ENTRY ADMINISTRATION LAW OF PRC, ARTICLE 33/ARTICLE 39/ ARTICLE 76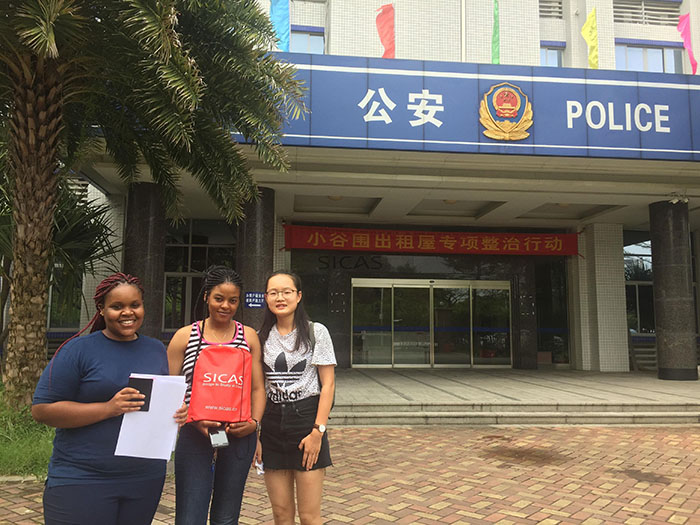 SICAS After Arrival Service-- Accompany Campus Registration Pass Guarantee
SICAS Student Service Team Member will bring you to the regarding offices to do the Registration according to each university's registration procedure.

SICAS will also make sure your registration will be accepted by university, and there will not be any troubles.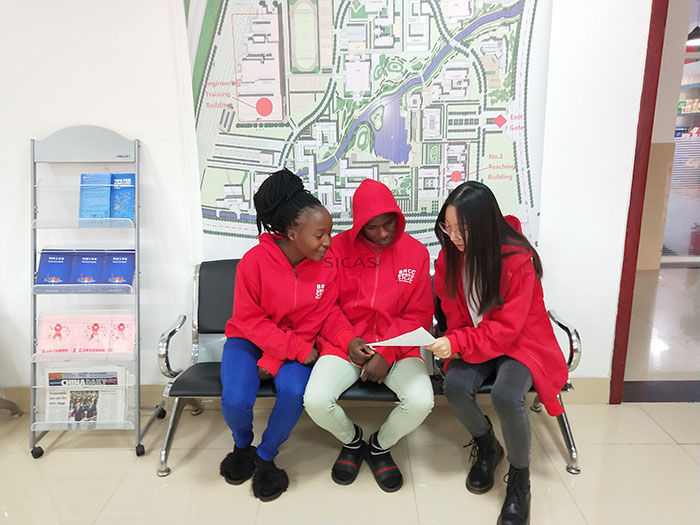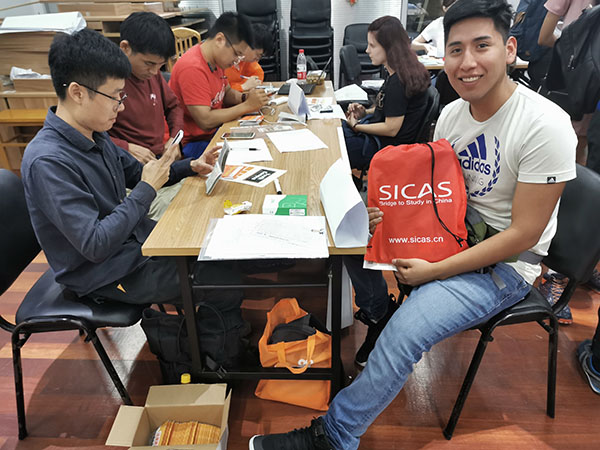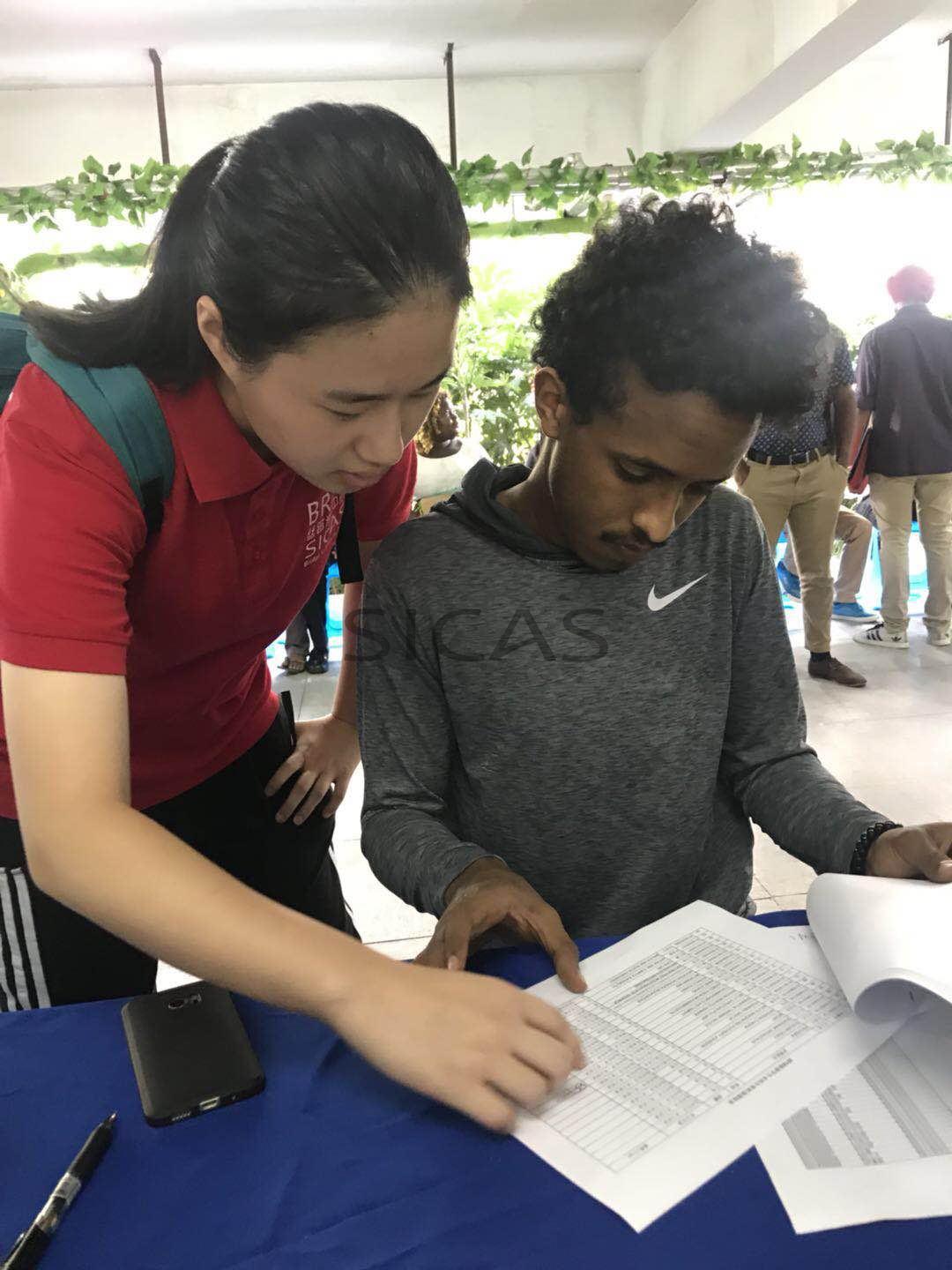 SICAS After Arrival Service-- Accompany & Guarantee Police Registration & Resident permit Pass
Applying for resident permit is an important part of the check-in process for international students once they arrive in China.

You would probably have a hard time going through this process as you may not be able to understand what you need to do for each step if you can't speak Chinese. However, accompanied by SICAS Care team, things become incredibly easier for you. The spirit to serve guide the action of everyone in SICAS Care team. We work together cooperatively to ensure that your resident permit application are completed in an efficient and secure way. SICAS makes sure that each student will complete Police Registration within the time duration defined by the law and also get the legal Residence Permit to study in China every year during their study in China. Both are compulsory for a foreigner's legal stay in China, and requested by China Immigration and Police Station.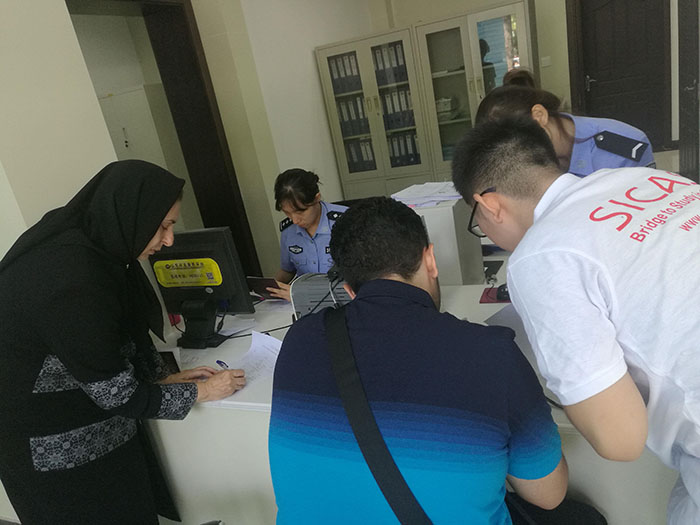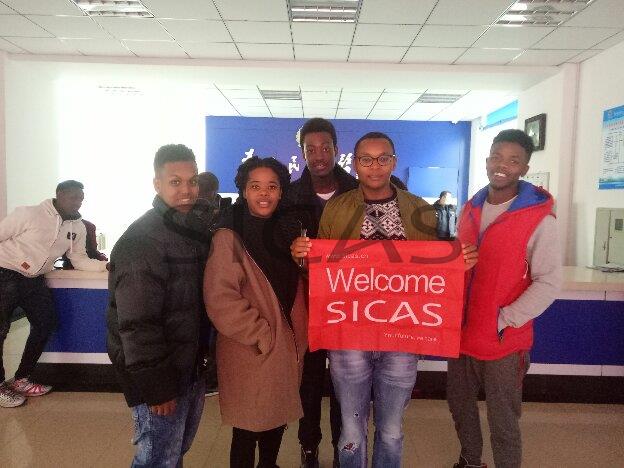 How to book SICAS After Arrival Service
Way1: Contact us by wechat, whatsapp or telephone : +86 153 18861816
Way2: Contact us by email:service@sicas.cn
Way3: Live chat in our website : website: www.sicas.com.cn (New version)
Way4: Contact with your personal SICAS advisor