China's Higher Education
Jul,21 2013
As a foreign student, you may want to know about higher education in China before coming for study. Higher education in China has a long and rich history, and has been continuously developing as the society and the world change.
By March 2023, there are 3,013 high education institutions(HEIs) in China, including 1,239 Regular HEIs (164 independent colleges included), 32 polytechnic colleges, 1,489 higher vocational education institutes and 253 Adult HEIs.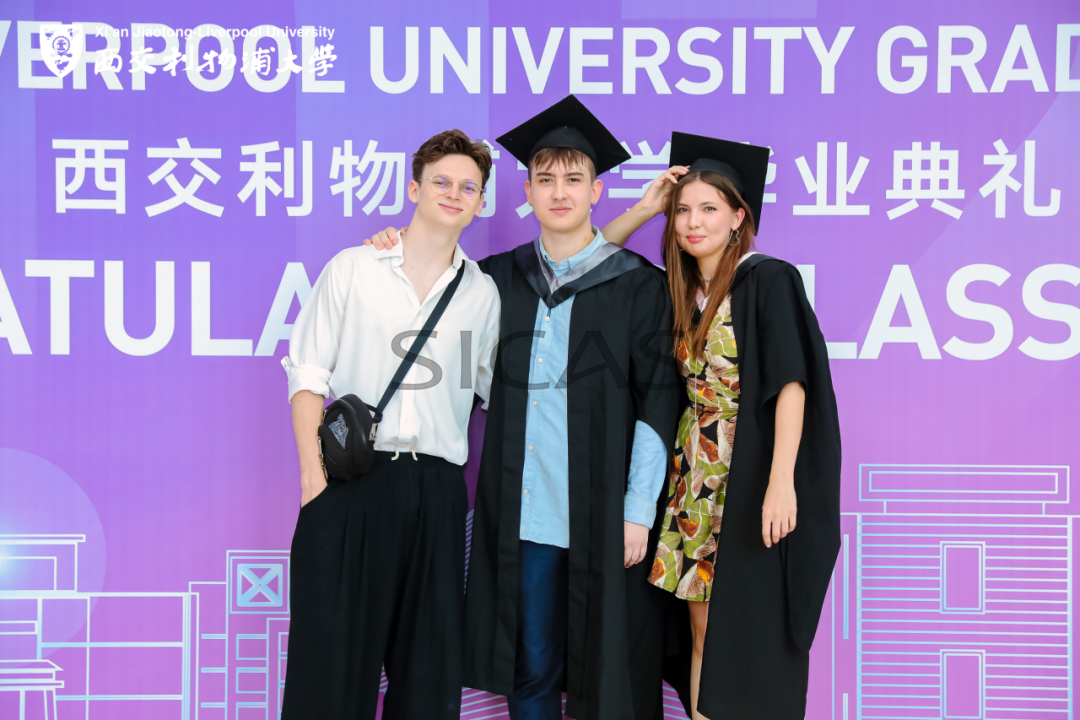 China's Higher Education and Study in China


More than 2,000 years ago, students from East Asia and the Arab States came to China to study. Since the 19th century, China has built many modern universities.


After the founding of The People's Republic of China in 1949, in order to improve higher education in China, a growing number of universities were established.
During the 1950s, Chinese universities began to accept students from Vietnam and Eastern European countries.

Figures show that in 2018 there were a total of 492,185 international students from 196 countries.


The Higher Education System in China


The higher education system in China is comparatively comprehensive and complete. Institutions which offer higher education include universities, colleges, and professional schools of higher education. Like institutions in Europe and America, Chinese institutions of higher education mainly take responsibility of teaching, scientific research, and social services.


In order to ensure the quality of enrolled university students, China has established a very strict enrollment examination system to select those students have received high school graduation certificates and pass the national entrance exam.


Currently, for Chinese students, university selection is based on each student's marks in the entrance exam, and owing to the huge number of people attending the exam, getting into university is highly competitive.

Usually, a Chinese university or college has two semesters in one school year. Early September is the start of the first semester while mid-February is the beginning of the second semester. There are 20 weeks in one semester, with two days of rest per week. Students have one day off on New Year's Day and three days off on International Labor Day and National Day besides the summer and winter holidays.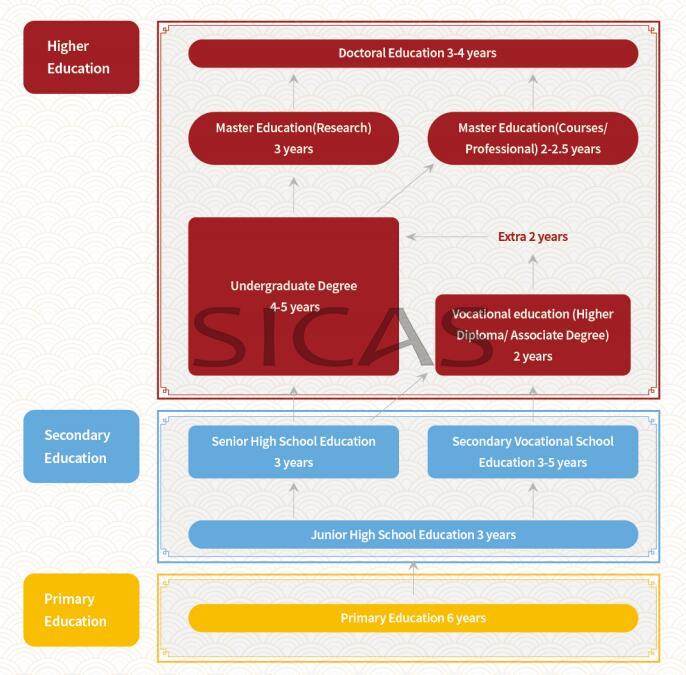 International Recognized Higher Education in China


The world welcomes Chinese university graduates because of their qualifications and excellence. Many graduates from China universities are accepted by leading universities in North America, Europe, Japan, Australia and other countries. In China, about 20,000 graduates go to the aforementioned countries to accept further education every year. Great places like Silicon Valley, Wall Street, famous universities and world-class laboratories also open door for Chinese university graduates. Most significantly, the Chinese government has signed mutual agreements of recognition with 64 countries and regions.


What to Study
Colleges and universities that offer domestic students the opportunity to earn Bachelor's degrees. Master's degrees, and Doctoral degrees are also open to international students. In Chinese colleges and universities, students are oriented towards specific majors in the pursuit of their education.
According to the relevant regulations issued by the Ministry of Education, there are14 disciplines and more than 700 Bachelor s majors offered by Chinese institutions of higher education. In accordance with the university/colleges orientation and plans, each university /college may offer some but not all of the majors. A university oriented towards specific disciplines will offer more majors thereof, for example, agricultural universities will focus their research and education around agricultural sciences.
Degree Programs
Associate Diploma Programs
Junior colleges, teacher-training colleges, and vocational and technical colleges offer special education courses for high school graduates. The students are awarded associate diplomas after two or three years of study.
Bachelor`s Degree Programs
Chinese universities and independent colleges offer four-year full-time undergraduate programs to high school graduates, leading to a Bachelor's Degree. Certain disciplines, available at medical colleges and some polytechnic institutes, require five years.
Master`s Degree Programs
A student who has obtained a Bachelor's degree or an equivalent degree is qualified to pursue graduate education and obtain a Master s Degree after two or three years of successful study, research, and submission of a dissertation.
Doctoral Degree Programs
A Doctoral degree (Ph.D.) program may be completed in three to four years after obtaining a Master s degree. A dissertation must be presented, proving the candidate s academic ability to undertake independent research projects and make significant contributions to the field.
Non-Degree Programs
Pre-University Programs
Short-Term Programs
--Chinese Language Programs
--Full-year/Full-semester Programs
--Summer School Programs
--Research Scholar Programs
Credit Programs
--Subject Courses Programs
--English-Taught Credit Programs
Students Exchange Programs
Most Acknowledged Subjects


Besides Chinese language, clinical medicine, engineering, economics, traditional Chinese medicine, business administration and science, trade and martial arts are enjoying great popularity among international students. And some of the above subjects are English-Medium courses. You can visit Course Search to find out more information about hot programs in Chinese universities.


Teaching Language
Usually, Chinese colleges and universities offer Chinese or English Taught Degree or Non-degree programs according to their teaching plan.
Chinese colleges and universities have aimed to increase international communication and collaboration, and promote greater internationalization by establishing more degree programs in which English is the language of instruction. In recent years, this ever-growing group of programs has offered international students more opportunities to study in China.

---

In China, I met good teachers, kind classmates, a strong academic atmosphere, wonderful exotic scenery, and a polite social atmosphere. These bits and pieces of memories constitute the beautiful time that has settled in my heart.
--Peeranan Pattanamongkol (Thailand)
Nanjing University of Chinese Medicine