Things that You May Wanna Know About Student Visa to China
Jul,29 2022
STUDENT VISA TYPE
X1 Visa: Issued to those who intend to study in China for a period of more than 180 days.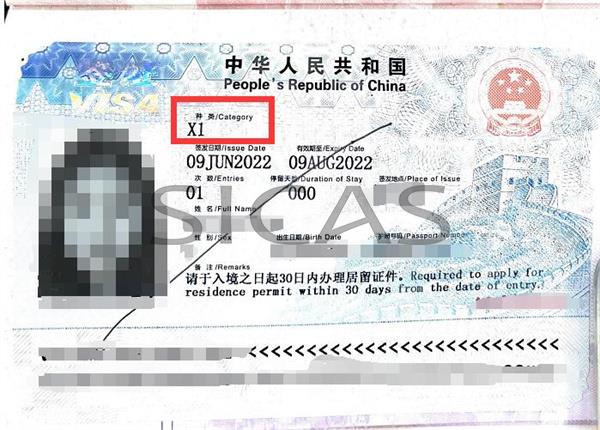 X2 Visa: Issued to those who intend to study in China for a period of no more than 180 days.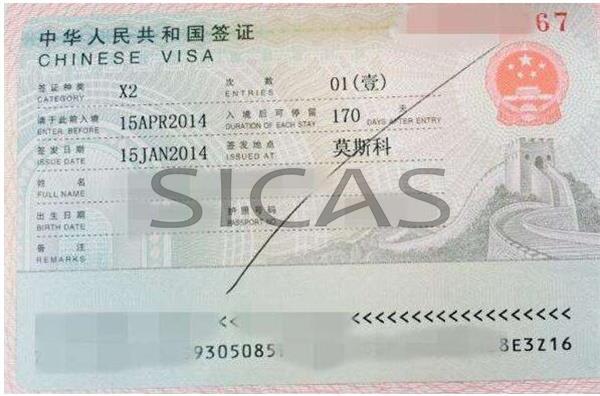 MATERIALS NEEDED

1. Visa Application Form and color passport photo
One completed Visa Application Form with a recently-taken color passport photo against a light background
2.Valid Passport
Original passport with at least six months of remaining validity and at least 2 blank pages (if you applied for universities in Liaoning Province, you need to prepare at least 8 blank pages )
3.Proof of legal stay or residence status(applicable to those not applying for the visa in their country of citizenship
If you are not applying for the visa in the country of your citizenship, you need to provide the original and photocopy of your valid certificates or visa of stay, residence, employment or student status, or other valid certificates of legal staying provided by the relevant authorities of the country where you are currently staying.
4.Photocopy of previous Chinese passports or previous Chinese visas (applicable to foreign citizens those who were Chinese citizens and have obtained foreign citizenship)
If you are applying for a Chinese visa for the first time, you should provide your previous Chinese passport held and a photocopy of its data page.
If you have obtained Chinese visas before and want to apply for a Chinese visa with a renewed foreign passport and does not contain any Chinese visa, you should present the photocopy of the previous passport`s data page and the photo page if it is separate , as well as the previous Chinese visa page.
SUPPLEMENTATY DOCUMENTS
X1 Visa
1.Original and photocopy of the Admission Letter issued by Chinese universities
2.Original and photocopy of "Visa Application for Study in China" (From JW201 for CSC students or Form JW202)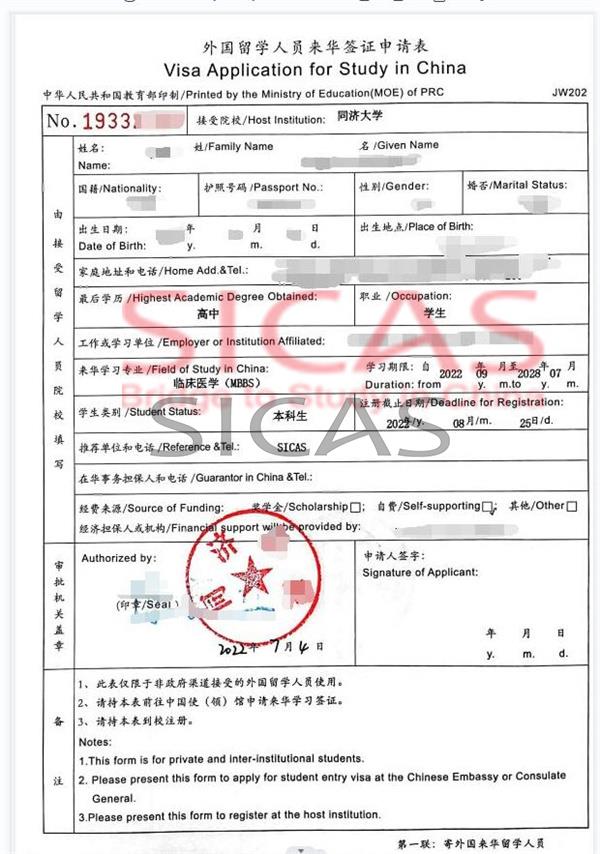 X2 Visa
Original and photocopy of the Admission Letter issued by Chinese universities
Source: Ministry of Foreign Affairs of the People`s Republic of China
Related Article: